Seeking piano lessons in Notting Hill, W11?
If you asked me the most important thing about taking piano lessons, I'd say 'enjoying yourself', because no-one progresses very far in anything unless they're enjoying it. I teach piano from my studio in Notting Hill, West London and although I studied at a famous London music college, I'm more proud of my 25 years experience in the real world, playing keyboards for a living, producing, recording and performing with multi-platinum artists at major festivals, in concert halls, clubs and other music venues. I believe that there's a world more to understand from 'doing it' than from the perspective of institutional musical education.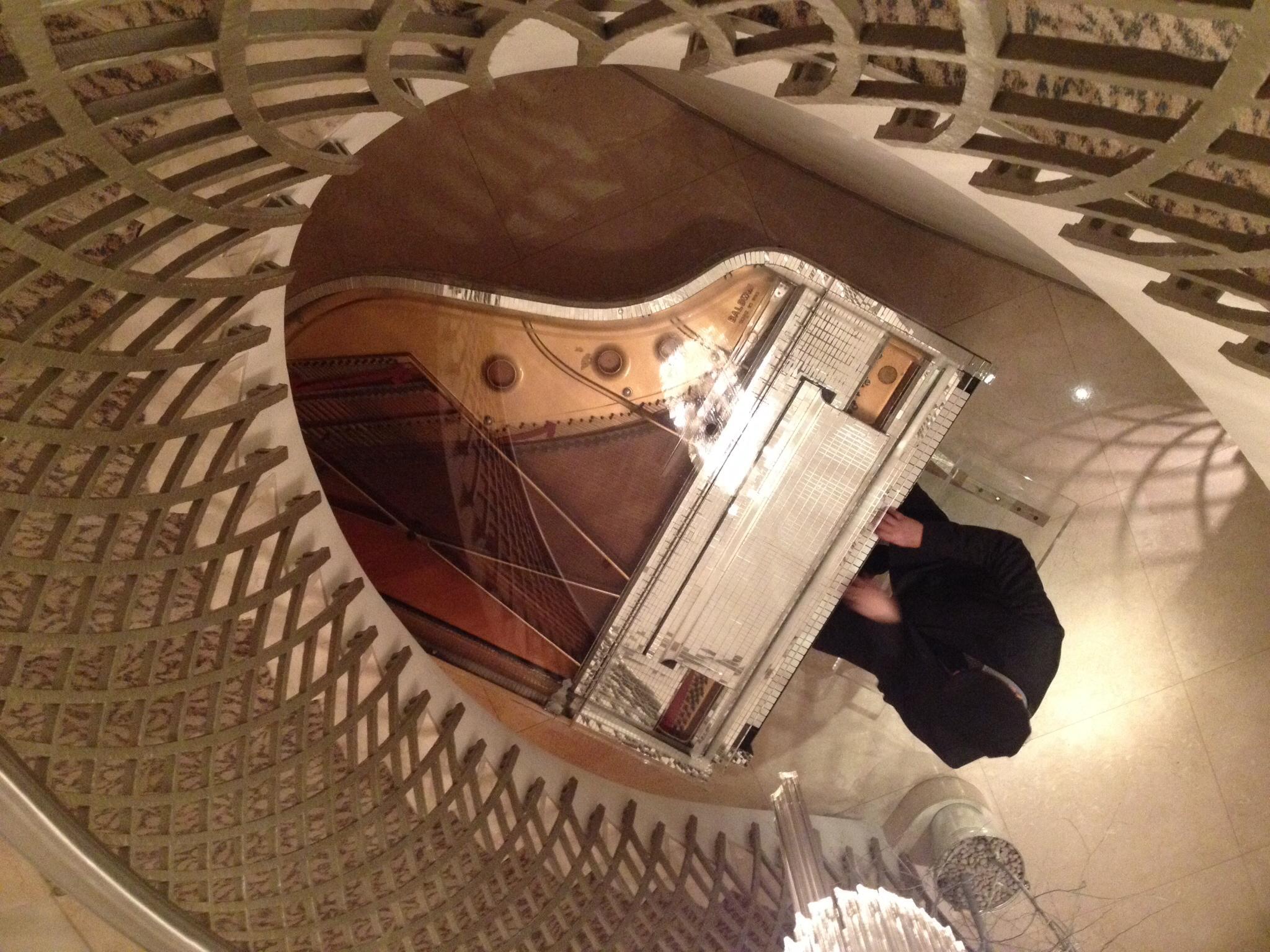 What's different about my piano lessons in Notting Hill, W11
Over the years I've formulated what I like to think is an unique approach to piano teaching, incorporating crucial practical aspects of a working musician that all too often, music colleges or purely educational programmes can miss. As an established writer/producer for record labels, film, tv and multi-media companies, I'm able to offer unparalleled breadth, depth and effectiveness as a music educator. Areas such as songwriting, arranging, programming beats, arranging, orchestration, theory and harmony can often be essential for developing artists and music professionals when combined with piano lessons.
"Do not wait: the time will never be 'just right'." Napoleon Hill
My piano lessons in Notting Hill, W11 cover all styles of music, including the ABRSM syllabus, piano for pop, piano for dance music, jazz piano, r & b piano, soul/funk piano, gospel piano etc. In today's musical environment, strong, well-rounded up to date musicianship requires more than the traditional academic approach can provide and I believe strongly in
combining classical and contemporary disciplines, focusing on areas like modern playing techniques, technical ability/dexterity, sight reading skills, rhythmic awareness, harmonisation, improvisation, aural and recognition skills, all of which (and much more) are essential to guarantee the continuing progress of today's professional musician. Booking piano lessons in Notting Hill, W11 has never been easier.
Piano Teacher in Notting Hill | Piano Teacher in Knightsbridge | Piano Teacher in Kensington | piano lessons in Notting Hill, W11 | Piano Teacher in Holland Park | Piano Teacher in Shepherds Bush | Piano Teacher in Maida Vale | Piano Teacher in Paddington | Piano Teacher in Royal Oak | Piano Teacher in Kensal Green | Piano Teacher in Kensal Rise | Piano Teacher in Harlesden | Piano Teacher in Willesden | Piano Teacher in Acton | Piano Teacher in Bayswater | Piano Teacher in Lancaster Gate | Piano Teacher in White City | Piano Teacher in North Kensington | Piano Teacher in Kilburn